Degree is a diploma given by higher education institutions (college, university) to individual who completed required courses.
Common degrees are…
Associate – Awarded by Technical colleges, Junior Colleges, Community Colleges and usually takes two years to complete.
Bachelor – Degree given by Colleges and Universities and takes 3 to 5 years to complete (usually 4 years).
Master – Advanced degree which require 1 to 2 additional years of school after completion of Bachelor's Degree.
Doctoral – Highest level of education. May take 3 to 8 years or more.
What is Doctorate Degrees
Doctorate Degree is THE highest level of credential that one can get in academic field. There is no higher level from Doctorate Degree.
Ph.D. and MD are the most recognized type of Doctorate Degrees. Ph.D. is acronym for "Doctor of Philosophy" and MD is for "Doctor of Medicine".
In general, one must have Bachelor's Degree in order to start PhD course and may take between four to eight years or more.
About 30% of PhD course students will drop out and 57% will get their PhD in ten years. 13% will take more than 10 years before they get their PhD.
It's not easy and takes long time to get doctorate degrees as you can see above. However, you really should consider getting doctorate degrees if you stopped with bachelor degrees because you will get about $37,000 more per year with doctorate degrees according to the U.S. Census Bureau.
If you have job and want to advance your career, getting a higher degree would just do that. Before the Internet, getting a higher degree while working was not easy matter. One typically had to go to night school. This means there weren't many choices restricted by your location.
But, now, there are many choices of programs thru the Internet because there are many institutions and univertities offering online courses and programs.
By taking online courses, you don't have to waste your time driving to the school. All you need is Internet connection and time.
There are many Online Doctorate Degree Courses, but here are few popular programs.
Ph.D. in Business
Doctor of Business
Ph.D. in Psychology
Doctor of Psychology
Doctor of Public Health
PhD in Civil Engineering
PhD in Computer Engineering
PhD in Computer Science
PhD in Electrical Engineering
PhD in Environmental Engineering
PhD in Mechanical Engineering
PhD in Operations Research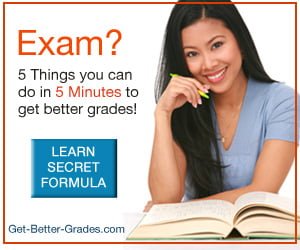 Online Universities
Thinking about getting a Doctorate Degree of your chosen field? With speed of the Internet getting faster than ever before, you can take degree programs online.
But, which online college? There are many online colleges and some are rather shady. So, to save you some time choosing, here are most favorate online colleges that offer accredited degree courses.
American Intercontinental University
Baker College Online
Boston University
Capella University
Everest University
Grand Canyon University
Kaplan University
Liberty University
South University
University of Houston
University of Phoenix
University of Wyoming
Western Carolina University