Capella University is online university with open enrollment admission policy meaning that your only requirement is high school diploma or GED and they are based in Minneapolis, Minnesota, established in 1993.
Do you have high school diploma? You will be admitted as their record show 100% admission rate! So, if your mind was else where during high school and didn't get good grade, but, at least graduated, this is your second chance at higher education!
You will find what you are looking for as they offer more than 1,000 online courses in public safety and human services, public health, business, psychology, education and information technology.
They offer Doctoral Degrees (PhD and PsyD), Master's (MS and MBA) and Bachelor's depend on which field of study.
There are more than 28,000 students from USA and 55 other countries and about 23,000 of them are graduate students and remainder being undergraduate students.
Here are some of their courses…
PhD Programs
Business

Accounting
General Business

Information Technology

General Information Technology
Information Assurance and Security
Information Technology Education
Project Management
Organization and Management

General Organization and Management
Human Resource Management
Information Technology Management
Leadership
Management Education
Project Management

Education

Curriculum and Instruction
K-12 Studies in Education
Instructional Design for Online Learning
Leadership for Higher Education
Leadership in Educational Administration
Nursing Education
Postsecondary and Adult Education
Professional Studies in Education
Special Education Leadership
Training and Performance Improvement

Counseling

General Counselor Education and Supervision
General Counseling Studies

Department of Psychology

Educational Psychology
General Psychology
Industrial/Organizational Psychology

Human Services

General Human Services
Health Care Administration
Management of Nonprofit Agencies
Social and Community Services

Public Safety

Criminal Justice
Emergency Management
Public Safety Leadership
EdS – Education Specialist
Curriculum and Instruction
Leadership in Educational Administration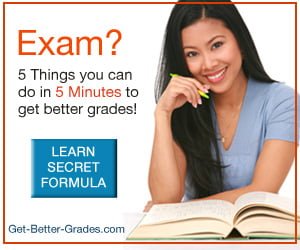 Master's Degree Programs – Master of Science (MS) Programs
Human Resource Management

General Human Resource Management
Human Capital Management
Industrial and Labor Relations
Legal Studies

Information Technology

Business Analysis
Enterprise Software Architecture
General Information Technology
Health Information Management
Information Assurance and Security
Network Architecture
Project Management

Leadership
Organizational Development

General Organizational Development

Education

Curriculum and Instruction
Early Childhood Education
Enrollment Management
Instructional Design for Online Learning
K–12 Studies in Education
Leadership in Educational Administration
Leadership for Higher Education
Postsecondary and Adult Education
Professional Studies in Education
Reading and Literacy
Special Education Teaching
Training and Performance Improvement

Counseling

General Career Counseling
General Addiction Counseling
General Counseling Studies
General Marriage and Family Therapy
General Mental Health Counseling
General School Counseling

Psychology

Child and Adolescent Development
Clinical Psychology
Counseling Psychology
Educational Psychology
Evaluation, Research, and Measurement
General Psychology
Industrial/Organizational Psychology
Leadership Coaching Psychology
Organizational Leader Development
School Psychology
Sport Psychology

Human Services

General Human Services
Gerontology
Health Care Administration
Management of Nonprofit Agencies
Social and Community Services

Public Safety

Criminal Justice
Emergency Management
Public Safety Leadership
Bachelor's Degree Programs – Bachelor of Science (BS) Programs
Business

Accounting
Business Administration
Finance
Health Care Management
Human Resource Management
Management and Leadership
Marketing
Project Management
Retail Management

Information Technology

General Information Technology
Health Informatics
Information Assurance and Security
Network Technology
Project Management
Software Architecture

Psychology
Public Safety

Criminal Justice
Emergency Management
Homeland Security
Click here to find out more about Capella University