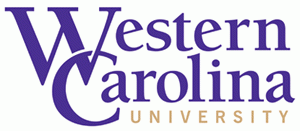 Western Carolina University,established in 1889, is a constituent campus of the University of North Carolina system. Western Carolina University has more than 10,000 full-time undergraduate and post graduate students
College of Arts and Sciences
Anthropology (Forensic Anthropology Concentration), B.S.
Anthropology, B.A.
Anthropology, B.S.
Anthropology, Minor
Biology, B.S.
Biology, Minor
Certificate in Public History
Chemistry (ACS-Certified Concentration with 4+1 Option), B.S.
Chemistry (General Concentration), B.S.
Chemistry (Premedical/Biomedical Science and Technology Concentration), B.S.
Chemistry, Minor
Cherokee Studies (Interdisciplinary), Minor
Communication, B.S.
Communication, Minor
Computer Science, B.S.
Computer Science, Minor
Creative Writing, Minor
Criminal Justice, B.S.
Criminal Justice, Minor
Emergency and Disaster Management, B.S.
Emergency and Disaster Management, Minor
English (English Studies Pedagogy), B.A.
English (Literature Concentration), B.A.
English (Motion Picture Studies Concentration), B.A.
English (Professional Writing Concentration), B.A.
English, B.S.ED.
English, Minor
Environmental Science (Interdisciplinary), B.S.
Film Studies, Minor
Forensic Anthropology, Minor
Forensic Science (Interdisciplinary), B.S.
Geography, Minor
Geology, B.S.
Geology, Minor
German, Minor
History, B.A.
History, B.S.
History, Minor
International Studies (Interdisciplinary), B.A.
International Studies (Interdisciplinary), Minor
Japanese Studies, Minor
Journalism, Minor
Literature, Minor
Mathematics, B.S.
Mathematics, Minor
Natural Resource Conservation and Management, B.S.
Natural Resources Management, Minor
Philosophy (Concentration in Philosophy), B.A.
Philosophy (Concentration in Religion), B.A.
Philosophy, Minor
Physics, Minor
Political Science, B.A.
Political Science, B.S.
Political Science, Minor
Professional Writing, Minor
Religion, Minor
Sociology, B.A.
Sociology, B.S.
Sociology, Minor
Spanish, B.A.
Spanish, Minor
Teaching English to Speakers of Other Languages (TESOL), Minor
College of Business
Accountancy, Minor
Accounting, B.S.B.A.
Business Administration and Law, B.S.B.A.
Business Administration, Minor
Business Core Requirements (36 hours)
Business Law, Minor
Certificate in Financial Planning
Computer Information Systems, B.S.B.A.
Computer Information Systems, Minor
Conflict Resolution, Minor
Economics, Minor
Entrepreneurship, B.S.
Entrepreneurship, Minor
Finance, B.S.B.A.
Finance, Minor
Hospitality and Tourism, Minor
Hospitality Tourism Management, B.S.
Innovation Leadership and Entrepreneurship, B.S.B.A.
Management, B.S.B.A.
Management, Minor
Marketing, B.S.B.A.
Marketing, Minor
Sport Management, B.S.B.A.
Sport Management, Minor
College of Education and Allied Professions
Academically or Intellectually Gifted (AIG) Add-on Licensure (K-12)
Art, B.S.ED.
Birth-Kindergarten, B.S.
Elementary Education Second Degree Program
Elementary Education, B.S.ED.
Health and Physical Education, B.S.ED.
Inclusive Education, B.S.ED.
Leadership, Minor
Mathematics, B.S.ED.
Middle Grades Education, B.S.ED.
Music Education, B.S.Ed.
Parks and Recreation Management, B.S.
Psychology, B.S.
Psychology, Minor
Science Education (Concentration in Biology), B.S.ED.
Science Education (Concentration in Chemistry), B.S.ED.
Science Education (Concentration in Earth Sciences), B.S.ED.
Science Education (Concentration in Physics), B.S.ED.
Social Sciences, B.S.ED.
Spanish, B.S.ED.
Special Education, Minor
Teacher Education Program
College of Fine and Performing Arts
Art, B.A.
Art, B.F.A with Art Education Emphasis
Art, B.F.A. with Graphic Design Emphasis
Art, B.F.A. with Studio Emphasis
Art, Minor
Dance, Minor
Film and Television Production, B.F.A.
Interior Design, B.S.
Music Technology, Certificate
Music, B.A.
Music, B.M.
Music, Minor
Stage & Screen, B.A.
Theatre, B.F.A.
Undergraduate Certificate in Arts & Entrepreneurship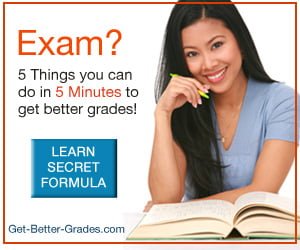 College of Health and Human Sciences
Athletic Training, B. S.
Certificate in Culturally Based Native Health
Communication Sciences And Disorders, B.S.
Emergency Medical Care, B.S.
Environmental Health, B.S.
Environmental Health, Minor
Nursing, B.S.N. Degree/Basic Curriculum Option
Nursing, B.S.N. Degree/RN to BSN
Nursing, B.S.N. Regionally Increasing Baccalaureate Nurses (RIBN) Program
Nutrition and Dietetics, B.S.
Recreational Therapy, B.S.
Social Work, B.S.W.
College of Engineering and Technology
Construction Management, B.S.
Construction Management, Minor
Electrical and Computer Engineering Technology, B.S.
Electrical Engineering, B.S.E.E.
Engineering (Mechanical, Manufacturing and Electrical Power Concentrations) B.S.E.
Engineering Sales and Distribution Certificate
Engineering Technology (Applied Systems Technology Concentration), B.S.
Engineering Technology (Engineering and Technical Operations Concentration), B.S.
Land Development, Minor
Occupational Safety Certificate
Click here to find out more about Western Carolina University online program.