Getting through college is hard enough. Thinking about how you are going to pay for it is even more difficult. Student loans are one opportunity many students are using. Keep reading for some great tips on how to get the most from your experience with obtaining and paying off student loans.
Make it a point to be aware of all the important facets of your student loans. Stay on top of what your balance is and know which lender you borrowed from, plus what your repayment status is. These are three very important factors. This will allow you to budget effectively.
It is important for you to keep track of all of the pertinent loan information. The name of the lender, the full amount of the loan and the repayment schedule should become second nature to you. This will help keep you organized and prompt with all of the payments you make.
Know what you're signing when it comes to student loans. Work with your student loan adviser. Ask them about the important items before signing. These include how much the loans are, what kind of interest rates they will have, and if you those rates can be lowered. You also need to know your monthly payments, their due dates, and any additional fees.
Try shopping around for your private loans. If you need to borrow more, discuss this with your adviser. If a private or alternative loan is your best bet, make sure you compare items like repayment options, fees, and interest rates. Your school may recommend some lenders, but you're not required to borrow from them.
Be sure your lender knows where you are. Keep your contact information updated to avoid fees and penalties. Always stay on top of your mail so that you don't miss any important notices. If you fall behind on payments, be sure to discuss the situation with your lender and try to work out a resolution.
To keep your student loan debts from piling up, plan on starting to pay them back as soon as you have a job after graduation. You don't want additional interest expense piling up, and you don't want the public or private entities coming after you with default paperwork, which could wreck your credit.
To maximize returns on your student loan investment, make sure that you work your hardest for your academic classes. You are going to be paying for loan for many years after graduation, and you want to be able to get the best job possible. Studying hard for tests and working hard on projects makes this outcome much more likely.
Check with a variety of institutions to get the best arrangements for your federal student loans. Some banks and lenders may offer discounts or special interest rates. If you get a good deal, be certain that your discount is transferable should you decide to consolidate later. This is also important in the event your lender is bought by another lender.
To get the most out of your student loan dollars, spend your free time studying as much as possible. It is good to step out for a cup of coffee or a beer now and then, but you are in school to learn. The more you can accomplish in the classroom, the wiser the loan is as an investment.
Don't rely on student loans for education financing. Make sure you save money for your education and research grants and scholarships to help. There are websites that will help match you to scholarships and locate grants. Try not to delay and get out and get looking as quickly as possible.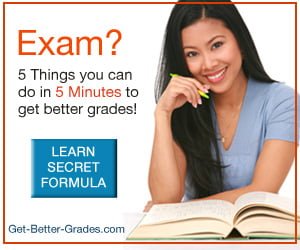 Plan your courses to make the most of your student loan money. If your college charges a flat, per semester fee, take on more courses to get more for your money. If your college charges less in the summertime, be sure to go to summer school. Getting the most value for your dollar is a great way to stretch your student loans.
Keep detailed, up to date records on all of your student loans. It is important that all of your payments are made in a timely fashion in order to protect your credit rating and to prevent your account from accruing penalties. Careful record keeping will ensure that all your payments are made on time.
To make sure that your student loan money does not go to waste, put any funds that you personally receive into a special savings account. Only go into this account when you have a financial emergency. This helps you keep from dipping into it when it's time to go to a concert, leaving your loan funds intact.
As stated above, there one thing more difficult than getting through college for most students. Paying for it is even more of a hardship. Make use of the tips and tricks listed above. They will help you pay for your college education and get the most out of it.