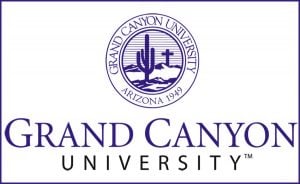 Grand Canyon University's online degree programs offer the flexibility you need to get ahead, providing a quality education to help you thrive in today's complex business world. Backed by the legacy of our traditional campus, GCU is an accredited university that stands out from other online education institutions.
Choose from online degree programs in education, business, liberal arts, nursing and health sciences, and earn your bachelor's, master's or doctoral degree online. Study at times that work for your schedule while staying connected with classmates and teachers via online discussions. Benefit from full-time faculty members and fully trained adjunct instructors committed to your individual growth and success.
GCU was recognized as a top-five online school for entrepreneurs by CNN.
Online degree programs
Colangelo College of Business
Bachelor of Science in Hospitality Management
Bachelor of Science in Business Administration with an Emphasis in Business Intelligence
Bachelor of Science in Business Information Systems
Master of Business Administratio
Master of Business Administration with an Emphasis in Project Management
College of Doctoral Studies
Doctor of Philosophy in General Psychology with an Emphasis in Integrating Technology, Learning and Psychology
Doctor of Education in Organizational Leadership with an Emphasis in Special Education
Doctor of Business Administration with an Emphasis in Management
College of Education
Bachelor of Science in Elementary Education
Bachelor of Science in Early Childhood Education
Bachelor of Science in Elementary Education and Special Education
Master of Education in Educational Administration
Master of Arts in Autism Spectrum Disorders
College of Fine Arts and Production
Bachelor of Arts in Advertising and Public Relations with an Emphasis in Advertising Design
Bachelor of Arts in Digital Film with an Emphasis in Production
Bachelor of Arts in Digital Film with an Emphasis in Screenwriting
College of Humanities and Social Sciences
Bachelor of Arts in History with an Emphasis in Public History
Bachelor of Arts in Government with an Emphasis in Legal Studies
Bachelor of Science in Psychology
Master of Public Administration with an Emphasis in Government and Policy
Master of Science in Addiction Counseling
College of Science, Engineering and Technology
Bachelor of Science in Computer Programming
Bachelor of Science in Information Technology
Bachelor of Science in Information Technology with an Emphasis in Cyber Security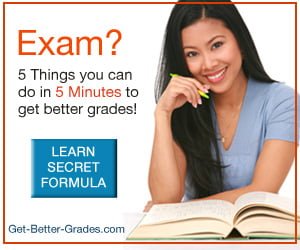 College of Nursing and Health Care Professions
Bachelor of Science in Nursing (RN to BSN) Online
Bachelor of Science in Health Science in Professional Development and Advanced Patient Care
Master of Science in Nursing with an Emphasis in Public Health
Master of Science in Health Care Administration
Bridge (Master of Science in Nursing with an Emphasis in Health Care Informatics)
College of Theology
Bachelor of Arts in Christian Studies
Bachelor of Arts in Christian Studies with an Emphasis in Youth Ministry
Master of Divinity with an Emphasis in Global Ministry
Master of Divinity with an Emphasis in Worship Leadership
Click here for more Online Grand Canyon University