Have you ever heard of an admissions essay? Paying and planning for College is very important. Do you have any idea how much it costs or how you are going to pay for College? Learn in this guide how affordable college education can be through exploring, applying for and receiving College Scholarships that will make the difference and help you with the financial side of your studies. There are many different scholarships and loans, financial options available for College education. Advice, tips and guidance on what scholarships are, how they work, where to find them, how to apply and stack the odds in your favor, to actually receive a scholarship, will all be covered in this text.
It is our hope that this guide will assist you in making sense of the vast array of information out there, (some even conflicting or very vague, depending on where, when and how you apply). We trust you will find the practical advice, systematic process and information to know what to do next, right here!
When applying for a scholarship you could either be a prospective, continuing or returning student. There are various different packages and scholarship options available depending on which category you fall into. For others, it does not matter in the least. What does matter is that you apply and that you do so in a timely and urgent fashion. This is serious business. The logic here is that there is a limited amount of the 'pot' to go around. The longer you wait, the less you can capitalize on the first come, first serve principle. Act now, without delay to avoid disappointment. Get your 'bid' in early so to speak.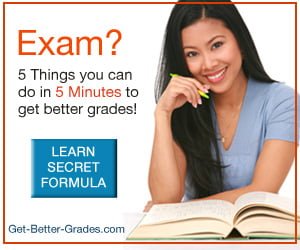 Part 2 of 17