Remember, the first impression you get to make, whether in person or on paper is normally the best impression. MAKE IF COUNT AND MAKE IT LAST!
It does not matter how many achievements or if you got the highest grade, if you stand out in the hearts, minds and selection of the committee it is what counts. Pick the most appropriate, relevant skills, strengths and qualities or criteria that they might be looking for and that you feel and deem necessary to mention and present it as well as you can in a quality package that sells and positions you head-and-shoulders above the rest. You will be guaranteed a spot on the short-list at least! Again, no promises, no claims, just self-reliance on the pieces and steps of the process you are responsible for and have control over. The rest is not in your hands. All you can do then is patiently wait.
All your academic and extra-curricular records have some importance and significance. Select the ones that are best suited for the grant you are applying for.
If it feels like it is taking and awful long time and you demand answers and results, remember this process will go through various screening and selection rounds and hands. If you have confirmed that they have received your application and then you have heard nothing back over a period of time, feel free to pro-actively contact to find out if it has been awarded.
Other words of wisdom and valuable advice would be to never be shy or hesitant to ask for help and assistance. This is normal! Openly question and ask for help if you need it. Do not suffer in silence or procrastinate, postpone or avoid this application process because you feel overwhelmed, embarrassed or feel you do not know enough to proceed or where to even start. Ask for positive letters of recommendation with confidence, the worst that can happen is someone say no or write something mediocre that you can opt not to use anyway.
Also, beware of an essay that is too long or that you have not authored yourself. Neither of these will serve your purposes well. It will actually just as easily work against you and disqualify or discredit you.
The student financial aid office at the institution of your choice will have a vast array of information at your disposal. Utilize all resources to get the information, direction, guidelines and application packages that you would need to see this scholarship application and reward process through, start to finish.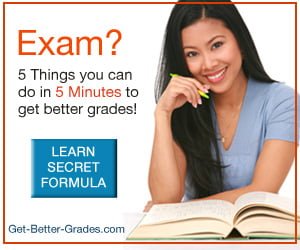 In this process all documentation and steps have to be prepared and completed carefully and meticulously to enable others to decide and choose. From your application package, their criteria and processes, the selection committee or relevant individual(s) will determine if you qualify, if all is in order, why you need the scholarship, whether the scholarship is right for you and whether you are right for the scholarship.
Part 16 of 16